Engineering extraordinary results for our clients.
WE BRING DEPTH OF EXPERIENCE TO CHALLENGES OF CRITICAL AND STRATEGIC SECTORS IN MENA.
We are Alarif
Alarif is a cutting edge, innovative and fast next generation strategy consulting firm.
Who we are
We are a specialist team of energy, transport and power professionals with extensive experience underpinning a pragmatic, result-oriented approach to helping our clients grow.
Our practice
We focus on engineering extraordinary results for our clients - identifying opportunities and developing strategies to pursue them. We are the MENA based consultancy to turn your most challenging sector challenges into opportunities, whether it is addressing regulatory demand, building a new business, improving revenue, managing risk, creating a market entry strategy or designing a new market specific business model.
Our team and leadership
BORROWED FROM OUR FOUNDER, OUR TEAM'S EXPERIENCE IS A BIAS FOR ACTION - WE ARE BUILDING THE STRATEGY CONSULTING FIRM, REDEFINED FOR THE MODERN MENA OF ENERGY, TRANSPORT, POWER & UTILITIES.
Our team brings a broad diversity of educational and professional backgrounds - all bound by shared passion to engineer extraordinary results for our clients.
Our people make us different—energetic about supporting and challenging our clients in equal measure. We are passionate about making a measurable impact in all we do. Our unique culture and approach deliver results, true to each client's specific situation. We will always do the right thing by our clients, our people and our communities.
About our Founding CEO
Our Founding CEO is Senator Alaa A. Batayneh.
Mr. Batayneh holds a B.A in Electrical Engineering and an MSc in Management Information Systems [George Washington University], and over 28 years of experience: 12 years in the private sector in the US, the UK and in Jordan in areas covering real estate [as the CEO of Eagle Hills Jordan for over two years], marketing, satellite communication and general consultancy; and 16 years in the Civil Service as Secretary General of the Ministry of Transport. Director of Jordan Customs, and a Cabinet Minister for 7 years serving in 6 Governments with 5 Prime Ministers in 3 different ministerial porftolios: Transport, Public Works and Housing, and Energy and Mineral Resources. Senator Batayneh was a member of the 26th Upper House of Parliament; and has extensive technical and administrative experience in management, and a history of successful projects, whether government owned, joint ventures, public private partnerships, or Build Own Operate and Transfer projects. In addition to a thorough understanding of the legislation and requirements needed to formulate successful partnerships and projects. Having served in the public sector for so long, he has a wide range of contacts, local and international, in both public and private sector institutions.
Mr Batayneh was awarded The King Abdullah II Award for Excellence in Government Performance and Transparency several times; "Best Accomplishment" [2006/2007] Award [Jordan Customs], Bronze [2010/2011], and Silver [2012/2013] Awards [Ministry of Transport]. Further, Mr Batayneh is active on several boards of different prominent organizations. He is the chairman of the board of trustees of The King Abdullah II Fund for Development; Chairman of the board of Jordan Petroleum (JO Petrol) company; member of the Board of Trustees of the King Hussein Cancer Foundation; member of the board of trustees of the King Abdullah II Center for Excellence; member of the board of Arab Bank; member of the board of the Jordan Petroleum Refinery Company]; and member of the board of the Kingdom Electricity Company.
Real Estate
1. Managed and headed the effort to incorporate Eagle Hills-Jordan [Eagle Hills is a mega international real estate company, with its headquarters in Abu Dhabi, the UAE, and present in six countries, one of which is Jordan.]. The prime scope was to merge the competing Al Mabaar Real Estate Company with its projects and Saraya Real Estate Company with its respective projects, two major competing companies in Jordan that became under the flag of Eagle Hills Jordan.
2. Under Eagler Hills Jordan, the actual four projects under management amounted to more than 2 billion USD, making Eagle Hills Jordan the biggest real estate development company in the country. Two of which are in Amman (The Saint Regis Hotel and Branded Residences project, and the W hotel and serviced apartments project), and two are in Aqaba (Al Raha gated community development that is part of Marsa Zayed port Project, and Saraya Aqaba project).
3. Within the capacity as CEO-Eagle Hills Jordan over two years, the scope was to manage the merger of the various teams, creating one corporate team and culture for EHJ, following the development of the projects with various local and international contractors, with international consultants and owner representatives, in addition to the sales and marketing aspect of the business. Moreover, maintaining the needed relations with third parties, ranging from banks, to local authorities such as the Civil Defense Department, The Ministry of Labor, The Ministry of Tourism, The Lands Department, the Customs Department, the Aqaba Special Economic Zone Authority (ASEZA), the Investment Promotion Organization, and others.
Aviation
1. Managed and headed a full transformation of legislation, in order to open up the sector from being totally Government run (regulation and operation), to a full separation between regulation and operation in accordance with European standards, thus paving the way for an open sky policy.
2. Responsible for the realization of the Comprehensive Aviation Agreement between Jordan and the EU making Jordan the second Arab country to do so after Morocco. This agreement had a positive effect on the growth and development of the tourism sector.
3. Lead Government team to successfully establish the Jordan Civil Aviation Regulatory Commission (CARC) and rolled out all the legislations required.
4. Managed the successful implementation of the full scale rehabilitation, expansion, and management of the Queen Alia International Airport (QAIA), with international, private sector participation. A one billion dollar project that was commissioned into operation in March of 2013.
5. Advised and lead the sector reform to regulate the licensing of private sector aviation training academies with international accreditation.
6. Participated in the successful privatization of Royal Jordanian Airlines through an Initial Public Offering (IPO).
7. Introduced regulations allowing the formation of private sector aviation companies (scheduled and nonscheduled), and business jet companies.
8. Oversaw the successful privatization of The Royal Jordanian Air Academy.
Maritime
1. Managed and headed a full transformation of the sector, primarily developing regulations allowing private sector participation in ports investment and expansion.
2. Lead government team to successfully establish the Jordan Maritime Authority with all the laws and bi-laws required for its functionality.
3. Participated in realizing the joint venture with APM Muller of Denmark for a 500MUSD partnership creating the Aqaba Container Ports Company (ACT) and expanding container capacity from 250,000 TEUs to 1.5 MTEUs.
4. Managed transformation allowing Jordan to become part of the" White List" in the International Maritime Organization (IMO) based in London. This made Jordan a center for regional maritime seafarers' training with worldwide approved credentials.
5. Co-founded the first Jordan Maritime Academy, making it a regional hub for excellence.
6. Chaired the Arab Bridge Maritime Company (ABM), a governmental company owned by Jordan, Iraq, and Egypt. It was transformed from a company with registered capital of 6MUSD that leased two ships, to a company with registered capital of 100MUSD (from self generating profits), owning seven vessels and raising yearly net profits from 1.3MUSD to 28MUSD.
Rail
1. Headed the National Rail program adopted by the Arab League to connect the Arab World by rail. This included identification of track alignment through the country and the devising of feasibility and market analyses, as well as identifying the financial structure required to realize the project (project underway).
2. Responsible for the ratification of OTIF Agreement by Jordan. This agreement covers cross-country cargo management which was pivotal for the realization of the National Rail Project.
3. Updated the National Rail law, and all the regulatory structure needed in accordance with world standards and requirements.
Public Transport
1.Introduced the concept of Government being the regulator and opening the field to full private sector ownership, investment, and operation through open tenders.
2.Advised and lead the sector reform that enabled the successful creation of the Public Transport Regulatory Commission, the first in the region. This entailed a reshaping of the tariff structure and adopting a formula that is applied yearly for tariff adjustment.
3.Proposed and oversaw the successful Government adoption of a National Fleet Modernization plan that resulted in the renewal of over 70 percent of the current bus fleet operating in Jordan (ongoing program).
4. Introduced a special public transport service for public universities, provided by the private sector, with special fares to students, where the balance of ticket cost is covered through a Govt. payment plan. Currently over 30,000 university students enjoy the plan with expansion phases reaching 170,000 students nationwide.
5.Started the implementation of a national program upgrading all bus terminal facilities and services in all governorates (operation in the first three terminals scheduled for this year).
6. Initiated the national process to introduce an electronic centralized fleet management and call center system with full monitoring of fleet movement and coverage to ensure best service (project underway).
Logistics
Jordan - with its strategic location, connecting North Africa with Asia through Aqaba; and connecting the Gulf States with Syria, Turkey and Europe - has a pivotal value both regionally and internationally.
We, at Alarif, have the ideas and the extensive experience in Free Zones, land ports, logistics hubs that are essential for Jordan and the region.
1. As part of our work in the area, our founder lead the adoption by Jordan of the web enabled Automated System for Customs Data (ASYCUDA), the first country in the region to do so, thus resulting in the adoption of the same system by many neighboring countries. This allows inter-border communication and data interchange about goods crossing borders simplifying and expediting procedures.
2. Founded the "Cargo Exchange Area" in 2002 on the border between Iraq and Jordan.
Energy
1. Undertook a comprehensive revision and update of the National Energy strategy, concentrating on private sector participation, in order to attract investments of 10-15 BUSD by 2020. In addition to expediting projects that would diversify sources of supply and rely more on national resources.
2. Prepared and submitted a new draft for a comprehensive energy law in Jordan, where various sectors of energy and mineral resources had to be properly regulated by a single, multifunctional, independent, Govt. regulatory body, with private sector investments.
Renewable Energy (RE):
1. Finalized and issued all legislation needed to activate the RE Law in Jordan by;
a. Adopting and issuing the "buy-in tariffs" for solar, wind, and waste energy to be paid by Govt. to private sector commercial generators.
b. Issuing the Exemptions bil-law for RE projects from customs and related taxes.
c. Issuing instructions allowing private generation for households with no ceiling or licensing requirements for self generation.
d. Issuing instructions and buy in tariffs for Net Metering capability for households to sell excess electricity to the national grid.
e. Issuing the bi-law introducing Smart Meters to the market.
f. Introducing the Wheeling concept for RE projects in Jordan. Allowing big energy consumers that are not located in one area such as banks, to build remote projects and wheel electricity through the grid.
2. Finalized the Draft Power Purchase Agreements (PPAs) in full cooperation with finance institutions (International Finance Corporation (IFC), the European Investment Bank (EIB), the European Bank for Reconstruction and Development (EBRD)). The PPA is the pillar of the relationship between any renewable energy project producer and the Govt.
3. Finalized the Grid Connection Agreements (GCAs) needed to connect RE projects to the national grid, in full cooperation with finance institutions (the International Finance Corporation (IFC), the European Investment Bank (EIB), the European Bank for Reconstruction and Development (EBRD)).
4. Finalized all Govt. guarantees needed for such projects.
5. Signed 30 MOUs with international private sector consortiums to generate 1000MW of energy (500MW of wind energy and 500MW of solar energy (PV, CPV, and CSP)).
6. Issued a 150 MUSD EPC tender to generate 70MW of wind energy in the south east of Jordan.
7. Issued a 150 MUSD EPC tender to generate 70MW of PV solar energy in the south of Jordan.
8. Founded and chaired the Jordan Renewable Energy and Energy Efficiency Fund (JREEEF). The REEEF specializes in identifying and funding projects that need financial backing whether for tariff subsidy for RE projects, or EE initiatives.
9. Approved plans to build a "Green Corridor power line" for Jordan national grid.
Energy Efficiency (EE):
1. Finalized and issued the needed legislation to activate the EE Law in Jordan by;
a. Issuing the Exemptions bil-law for all EE projects from customs and related taxes
b.Issuing the bi-law for the mandatory installation of solar panel water heaters on new buildings.
2. Initiated the needed change to the contractual framework of the Distribution Companies with the government in order to provide them with incentives to actively own and install RE and EE wind and solar systems on households (amounting to over 1.65M customers), by considering these systems part of their asset base.
3. Started a national EE program to provide low income households with 1.5M EE light-bulbs in exchange for normal light-bulbs.
4. Started a public sector EE program that had strict EE rules and regulations with proper monitoring and evaluation criteria.
5. Prepared a nationwide EE awareness and media plan (currently being implemented).
Oil & Gas
1. Headed efforts to successfully realize Jordan's first Liquefied Natural Gas (LNG) terminal with a Floating Storage and Re-gasification Unit (FSRU) to be operational by end of 2014.
2. Followed up on the British Petroleum (BP) concession project in eastern Jordan and appointed international financial and technical companies to aid in monitoring this multi-billion dollar project.
Mineral Resources
1. Awarded concessions and signed MOUs with international consortiums to develop oil shale including Purchase Sales Agreements (PSAs) in one of the three following ways: A- Direct combustion to generate electricity. B- Surface retorting to produce oil. C- Deep "Insitu" heating to produce oil.
2. Followed up on the "Shell" concession in different parts of Jordan using a unique Shell technology.
3. Finalized legislation paving the way for an Estonian investment to develop oil shale to supply Jordan with 430MW in 2017, EPC tenders for contractors are currently being evaluated by the investor.
Public Sector Reform
Transforming Customs presents an example of our public sector reform work.
1. Managed and implemented a full departmental change introducing a semi military structure for Jordan Customs' workforce of 4000 employees, with strict recruiting criteria and military like dismissal rules and regulations. This resulted in a complete work ethic change in terms of quality of enrollment and level of workforce retained.
2. Introduced the first nationwide electronic monitoring system for goods entering or transiting the country, the first country in the world to do so. With over 1M trucks that transit Jordan every year, this service, is monitoring an average of 2000 truck movements per day. This measure reduced border delays and tightened security and monitoring of goods.
3. Introduced Electronic Data interchange (EDI) to our main custom houses, allowing pre clearing of goods in addition to all legislative changes required to allow this.
4. Introduced a "Golden List" program for all industries that have export and import dealings, allowing the ones with clean records quick customs clearing. A program based on post audit and verification of abidance.
5. Introduced the "Single Window" concept. This program allowed the Jordan Customs to be the "Gate Keeper" representing all other agencies (more than 14) through bilateral agreements, which in turn simplified procedures and expedited clearance of goods.
Electricity
1.Awarded a 145MW gas turbine contract worth 150 MUSD that had been previously delayed for two years.
2.Awarded a fast track tender for a 110MUSD gas turbine (146MW), to help face the peak loads of summer of 2013.
3.Managed to expedite the award of two major Independent Power Producer (IPP) projects (IPP3 and IPP4). Investments amounting to 1BUSD generating a combined electricity power of 850MW.
4. Headed a team of experts formulating a five year cost recovery plan for our National Electricity Power Company (NEPCO). The plan was adopted by the cabinet of ministers and was considered a major milestone for Jordan's agreement with the International Monetary Fund.
Regulatory
Cargo trucking presents an example of our regulatory work.
Jordan has a fleet of 15,500 trucks. 90 percent of the vehicles were single owners (each driver owns one truck) and 10 percent of the vehicles were owned by less than 10 companies.
1. Drafted the first law in Jordan that regulates the sector (Goods land transport law), with all the bi-laws that govern the sector and protects the interests of all parties involved.
2. Ended a 50 year monopoly of a turn system for loading goods from Aqaba port (over 70% of Jordan's imports come through Aqaba), with regulated tariffs issued by the MoT, to a fully free market economy structure regarding tariffs and loading systems.
3. Created the first specialized trucking system with eight modes of transport (general cargo, container, heavy loads, refrigerated goods, oils, fuels, cars, and livestock).
4. Introduced a fleet renewal plan with the proper tax exemptions and vehicle age limitation for entering the market.
5. Introduced the needed legislation for company classification: "The Transport Document" including the necessary cargo insurance.
These measures transformed the sector into a more competitive entity, with a newer fleet and created more than 280 companies raising the company percentage in fleet ownership to 40, hence increasing Jordan's competitiveness.
Invent Growth Strategies
Identify and exploit new opportunities in PPP, energy, transport & power businesses. We work to position companies for sustainable growth.
Remove Complexity
To stay competitive and be successful, we are helping companies remove complexity so they are able to adapt and change to new market opportunities and operate at a lower cost.
Improve Operations
We help you make sure your deal delivers. We help our international clients streamline and reorganise their in-market functions to deliver high quality work, generate efficiency and free up time to support better business decisions.
Organize For Value
Changes in the regulatory, economic and commercial environment mean that companies are increasingly operating across MENA. We help our clients re-think how they structure their business to respond to these challenges.
Obtain Capital and Investment
Market knowledge, flexibility, risk management, financial capability and investment approach are all essential to success in today's competitive and emerging MENA.
We partner with our clients' management teams to provide strategic resources, co-invest or arrange financing that creates value.
Create Insight
We provide our clients' management with relevant and accurate information. This means they make the right decisions based on the right information. We can help our clients improve reporting, set better targets, and use information to outperform their competitors.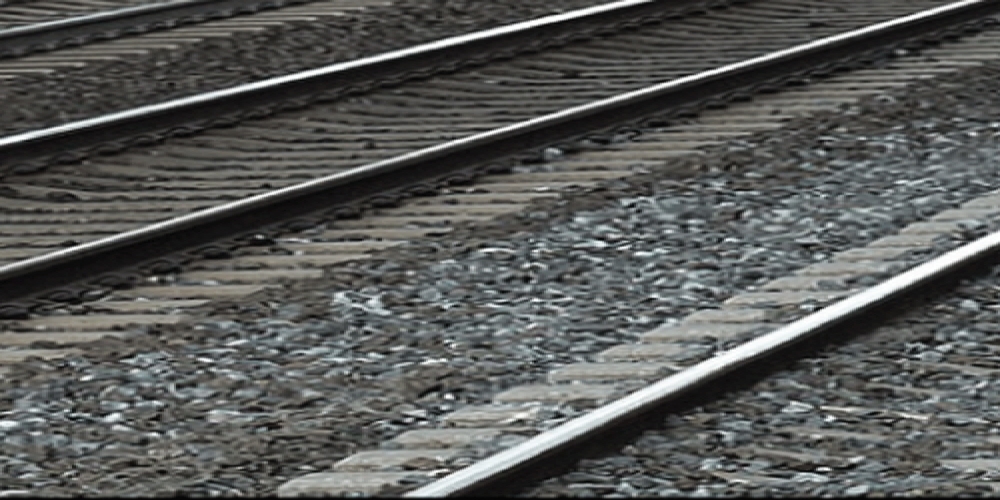 Strategy
Businesses need to determine the right strategic priorities to grow profitably and maximise value. They look for support and practical solutions to achieve these objectives.
Our clients always ask: What do we want our MENA business to be, next year, and in three to five years? What is the right size and shape of our portfolio? How do we drive growth? How do we unlock growth – organic / M&A? How do we develop business plans with sufficient stretch and rigour? What are the key priorities for the business?
Regulation
New laws, regulations and public expectations have pushed governance and compliance even higher up the boardroom agenda. Senior executives everywhere recognise it's essential to make sure their companies have effective, robust and reliable governance and compliance tools, and use them.
Establishing a constructive dialogue between business and regulators is also important. Companies have a lot to gain, both strategically and tactically, from building trust and fostering long-term cooperation with regulators, not only on small industry concerns but also on large ones with bigger socio-political implications. Where trust exists, regulation can become a mechanism for industry-wide – even global – cooperation on issues ranging from financial prudence to technical innovation and climate change.
Assess your regulatory risk profile
We can help you anticipate and respond more effectively to compliance and regulatory requirements and risks in order to support your performance objectives, sustain value and protect your organisational brand.
Governance
Any organisation that wants to survive, let alone succeed, will have to embrace new regulations and technologies, manage new risks and prepare for the future with robust succession planning. That means many private companies and public institutions will need new governance models.
Top management will also have to assume more supervisory responsibilities, and simple compliance with the rules won't be enough. The management team will have to communicate its governance policies, processes and organisational culture to all its stakeholders. It will also have to go beyond traditional reporting and address issues such as sustainability and tax contributions.
What does this mean for your business? Contact us to know more on how we can help.
Operating in Jordan & MENA
Operating with strategic insight. Deep industry experience. Rigorous analytics. Pragmatic solutions. That's what what businesses and public sector officials site as some of the most complex challenges of operating in MENA and Jordan. We bridge the gap between big ideas and execution to help you control costs, manage risk and achieve profitable operation.
MENA Growth & Market Entry
Every company's growth potential and journey is different. Each one has a different starting point, market opportunity and competitive environment. And the path to identify and tap into this growth potential isn't a simple ABC formula.
We believe there are approaches that are much more effective than others to chart and navigate your way towards two big results: 'profitable growth' for your business and a sharper 'growth fitness' that will allow you to identify and capture future growth opportunities better than your competitors. Growth is a dynamic game, so you will need both results and fitness to win, and to keep winning.
Make no mistake, you have untapped growth opportunities within MENA. You just need the clarity to see your own path towards growth, and the resolve to get you there.